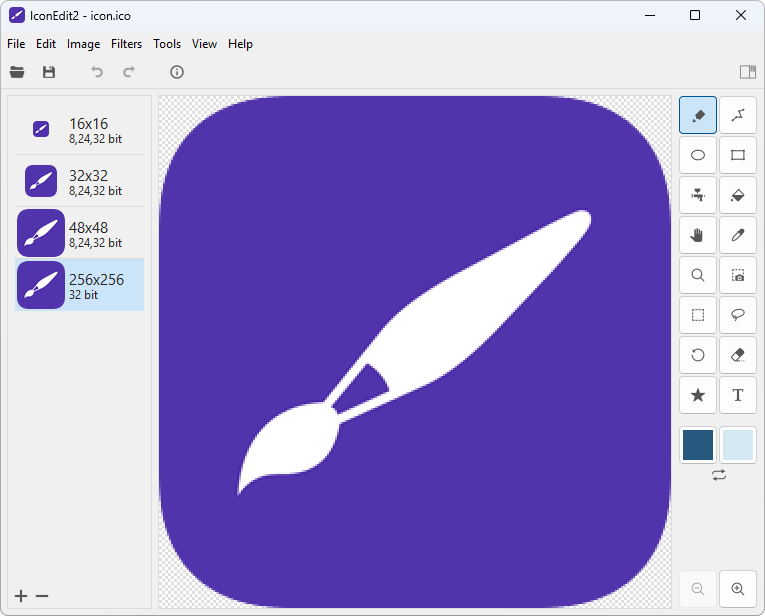 Icon Editor
Image quality

IconEdit2 is an award-winning icon editor for Windows. It supports semi-transparency, multiple images in a single icon file, and anti-aliasing in all drawing tools. It has a number of image filters, and retains high image quality when resizing an image.
Easy to use

Despite advanced features, all of them are easy to use. You can draw, undo/redo, search for icons in your files, and create new icons instantly by capturing screen areas or opening image files or photos.
Export for iPhone and Android

You are just one click away from having a number of PNG files sized specifically for Mac, iPhone, iPad, Apple Watch, or Android.
Free to try

IconEdit2 is paid software, you can try it before you buy.
Get notified about new releases